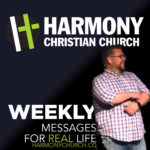 Today we are going to hear Elijah Ombati share with us about a ministry called NASHA.
NASHA has seen more than 32,000+ students/families benefit at various levels. It currently serves 202 students at the Church school, targets to provide 250 children/learners with uniforms each year, and currently targets 600 to help find sponsors for high school.
Currently, 400 high school students who are in great need are in sponsorship in different levels provision of helpful resources that helps to shape their moral lives/values.
GIVE TODAY, text any amount to (859) 459-0316 to get started (or give online @ my.harmonychurch.cc/give .
If you would like to order a Harmony Christian Church t-shirt. follow this link to order your own! https://my.breezechms.com/form/c10c96