Last Month Recap
Wins for The Kingdom!
Thank you to our LEAD team for putting up our shade sails in the greenspace

Our Kid's Summer Meet-ups have had a great turnout. The water fight was a huge hit with over 30 kids attending!
REACH took a trip to the Louisville Zoo and had a great time
We are seeing a lot of first-time guests each week
Our Care Ministry team has been ministering to so many through prayer, calls, and visitations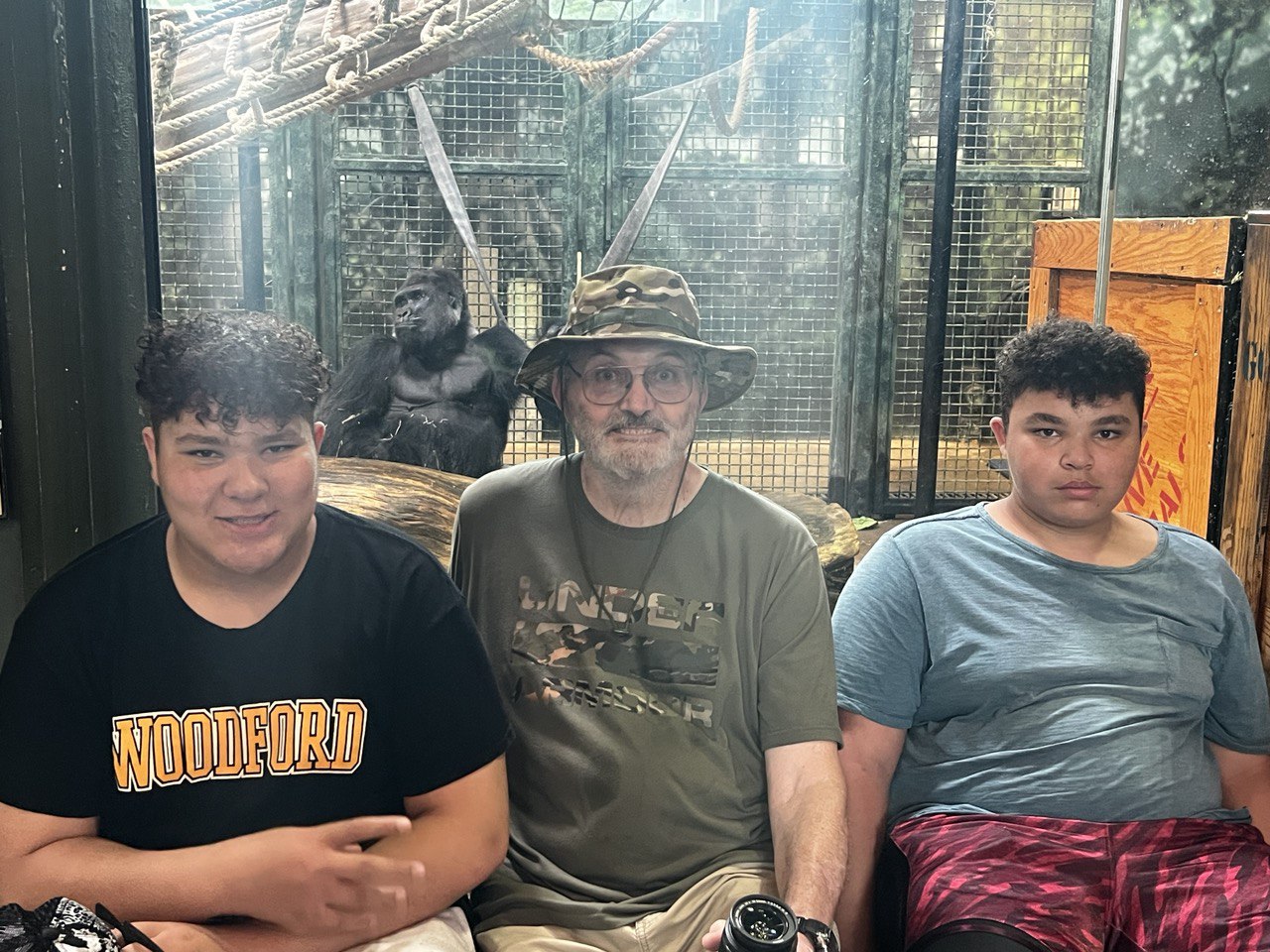 Prayer Requests
Calling all Prayer Warriors
Pray that God will raise up people to serve in our ministry to kids and REACH
Pray for opportunities for our church to make a difference in people's lives in Georgetown
Pray for those affected by grief and loss
Pray for our church as we continue to seek financial stability in order to reach more people with the Gospel
Pray for our Student Ministry (Teens) and those who lead them, these students face such huge pressures and issues and need to deeply know the love of God
Ephesians 1:18-19

I pray that the eyes of your heart may be enlightened in order that you may know the hope to which he has called you, the riches of his glorious inheritance in his holy people, 19 and his incomparably great power for us who believe. That power is the same as the mighty strength
of every dollar given at Harmony goes straight to Missions, the rest goes to creating stories of Kingdom Impact in the lives of those you touch!
Watch Kent's presentation on Israel
The Fifth Gospel
Travel with Harmony to Israel in 2024!
"Five gospels record the life of Jesus. Four you will find in books and the one you will find in the land they call Holy. Read the fifth gospel and the world of the four will open to you." -St. Jerome (347-420 A.D.)
Visit the temple ✡︎ Stand on the sea of Galilee
✡︎ Walk where He taught
Text2Give
SEE HOW IT WORKS: Text $1 to (859) 459-0316, afterward text "refund" (no quotes) to get a refund.
In the future simply save the Text2Give number on your phone and text any amount (add 'weekly', 'biweekly', 'monthly', or 'yearly' for a recurring gift).
Command
Description
$50
Donates $50 to to Harmony. You can type any amount; the dollar sign is optional (e.g. $50 and 50 both work).
give $50
Same as above.
give
You will receive a response asking "how much you'd like to give".
$50 missions
Donates $50 to the missions fund. You can also give to the building fund this way (example: $50 building)
$50 weekly
Sets up a recurring gift of $50 each week. Frequency options are 'weekly', 'biweekly', 'monthly', and 'yearly'.
$50 missions weekly
Sets up a recurring gift of $50 each week to the missions fund. Frequency options are 'weekly', 'biweekly', 'monthly', and 'yearly'.
refund
Refunds the previously given contribution.

This command can only create a refund within 24 hours of giving the gift. If the previously given contribution started a recurring gift, the recurrence will also be canceled.

update
Allows a donor to update their payment method or recurring gift.

  You will receive a

response with a link where you can make these changes. Please note:

You can only update recurring gifts via text when the recurring gift was established via text giving.

unlink
Unlinks a your phone from the text-to-give system. If you want to set-up two recurring gifts from two different methods, using "unlink" will allow the donor to set-up a secondary recurring gift from an additional method.
commands
Provides the user with a list of the available generic text commands (will not include the unique specific keywords you have set up for your church)
HCC Financial Update
The Past 12 Weeks at a glance
by David Burchfield
Please keep this in mind when giving we have the following options to give, so please use whatever works best for you:
1) Giving easily using Breeze
a. online at my.harmonychurch.cc/give
b. by text for example text "$50" to 859-459-0316 to give $50
2) Direct ACH (automatically withdraw from your bank)
3) Physical check placed in giving boxes or mailed to Harmony 4) Cash placed in giving boxes
5) Facebook "Donate" button on Harmony's Facebook page.
We want to continue to encourage you to give Breeze a try for giving donations as it is super simple to give for example $100, just text $100 to 859-459-0316 or click on "give" online If you haven't tried it, please pray and ask God what he would have you give.
Be sure to check out the TV at the Generosity station in the lobby to see the latest information.
Total baptisms year to date is 21, praise the Lord! Let's continue to
win people to Jesus! If you have any questions about giving options or the financial
We are continuing to work on leasing the "Undeveloped Space". We have a verbal agreement and are now working out details to sign a lease in the near future. We will keep you updated on our progress.
We are fully operational with our new bookkeeping service and will soon be making more changes in the coming month that will save us money and provide much improved real-time reporting.
processes of the church, don't hesitate to reach out to me and I will be
glad to answer. Burchfield.
-David Burchfield.
The Past 12 Weeks At a Glance
Avg weekly giving is $9,733 which is down from June report of $10,089.
This is 98.4% of critical need, which is down from June report of 102.3%.
It is 86.5% of full ministry need, which is down from June report of 90.0%.

Avg weekly live attendance is 368 which is down as we fully enter into the summer vacation season over the last three months. Although this is a drop it is still up over last year's summer numbers.

Total baptisms year to date is 21, praise the Lord! Let's continue to win people to Jesus!


*This amount DOES NOT reflect income from facility rentals.  It is offering only.
**The percentages DO include facility rental income.
Ministry Corner: 


Connection Groups
by Amber McKenzie
Backyard Hangout = Huge Fun!
The kick off to summer connection was a blast! We had over 20 families meet up and hang out at the lake for our first Backyard Hangouts. The night was super laid back with kayaking, water gun fights, and of course s'mores!
Backyard Hangouts are for ANYONE at Harmony who wants to meet other families and get better connected. Our next event will be Sunday, July 24th at 5:30pm at the McKenzie's house. To register for this event, you can email Amber at [email protected]
Can't wait to see you at our next Hangout!
Members Make a Difference @ Harmony
At Harmony, we take membership seriously because our members make a serious difference!
Be we also think you should be able to become a member on your own time.  That's why we created an innovative way to learn about membership and take your next step into becoming a central part of what makes our church amazing!  Simply listen to a 9 episode podcast we produced and complete 6 online pledges - let us know you've completed the process and you will have become a member!  Click below to visit the membership track podcast and get started today!
Isaiah 41:10
"So do not fear, for I am with you; do not be dismayed, for I am your God. I will strengthen you and help you; I will uphold you with my righteous right hand."
Our Latest Podcasts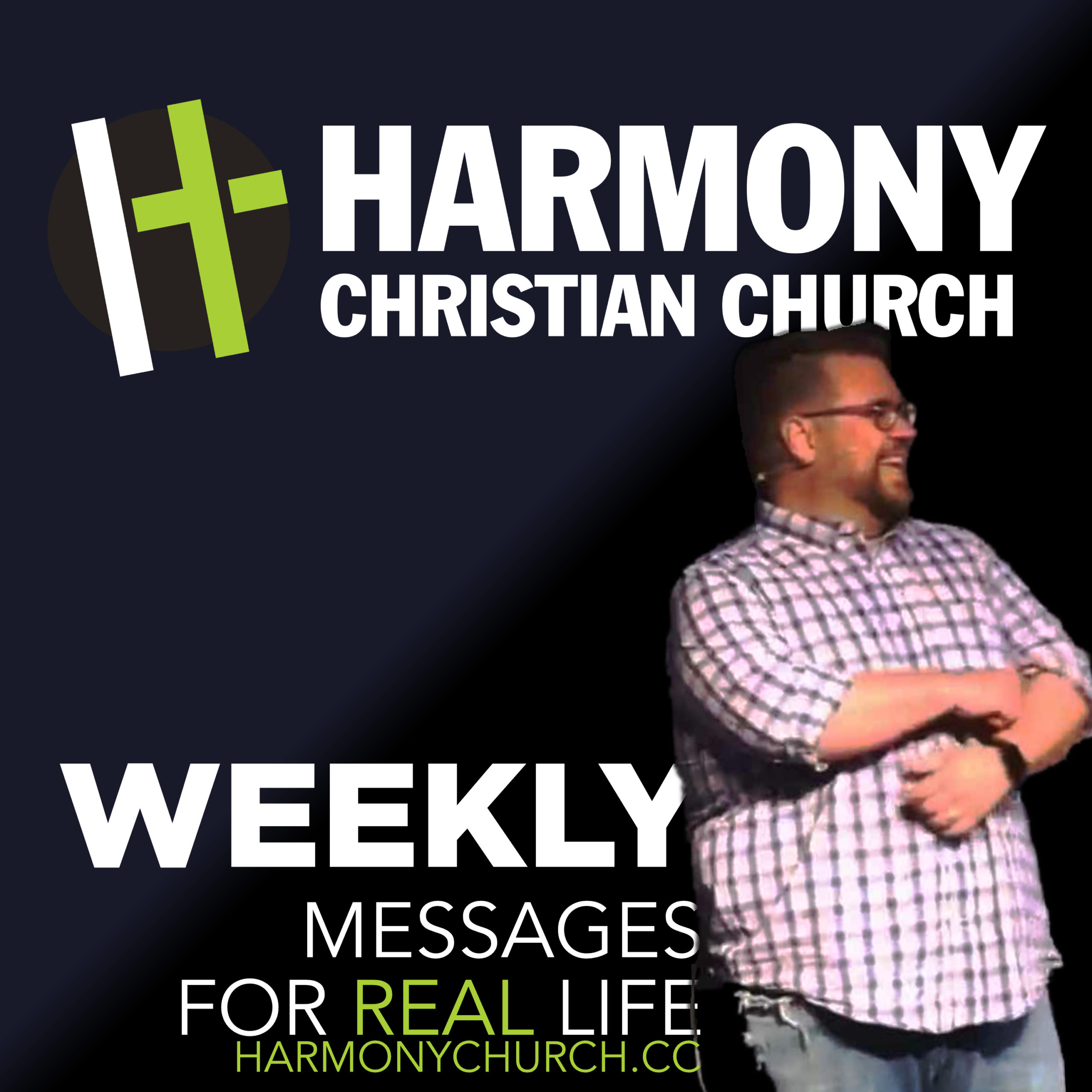 Stories of Impact Week 4 - David Wissell - Mustard Seed Church Planting in Japan

Aug 2, 2022 • 40:10

David is with Mustard seed church planting in Japan and shares with us how desperately the Gospel is needed and how Harmony is making an impact in helping bring the Gospel to people there.

Week 1 - The Accounts (Harmony of the Gospels Section 1)

Aug 9, 2022 • 47:59

Follow along in Section 1 @ https://www.harmonychurch.cc/timeline-of-jesus/birth-preparation/ OPENING ILLUSTRATION: So, I have a confession of how much of a dork I am. Years ago, when we were gearing up to plant our church, I had a therapist tell me that I needed to take 4 hours a week to go…

Stories of Impact - Elijah Ombati/NASHA Ministries

Jul 26, 2022 • 55:37

Today we are going to hear Elijah Ombati share with us about a ministry called NASHA. NASHA has seen more than 32,000+ students/families benefit at various levels. It currently serves 202 students at the Church school, targets to provide 250 children/learners with uniforms each year, and currently targets 600 to…

Stories of Impact - Greg Horn: Hope is Here Ministries

Jul 20, 2022 • 41:35

GREG HORN is the Founder and Executive Director of "HOPE is Here Ministries" based here in Central Kentucky. HOPE is HERE Ministries started in 2017 after Greg Horn lost 3 friends to SUICIDE in the previous 18 months. GOD put a "HOLY DISCONTENT" in Greg's Heart that something needed to…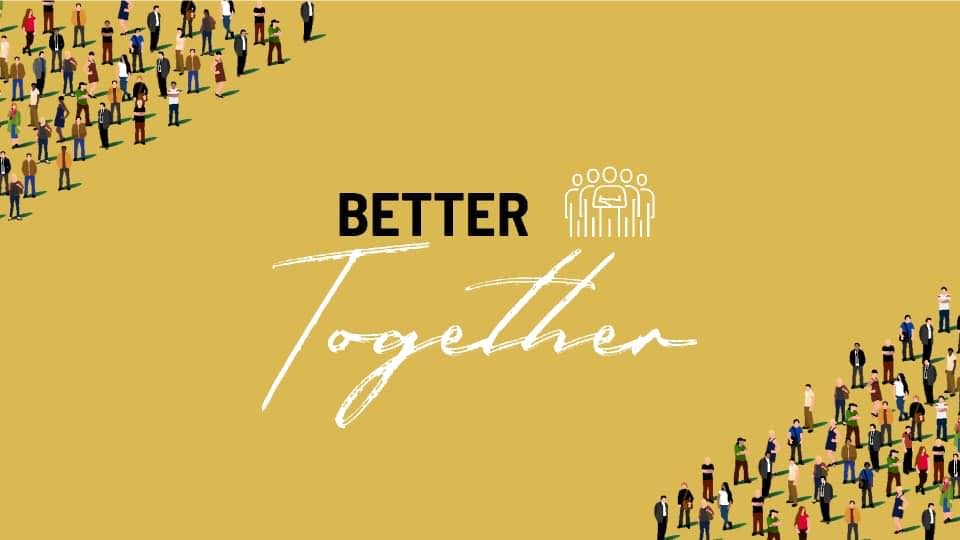 Join Harmony's
Online FB Community
A place to encourage & pray for one another as we Advance the Kingdom!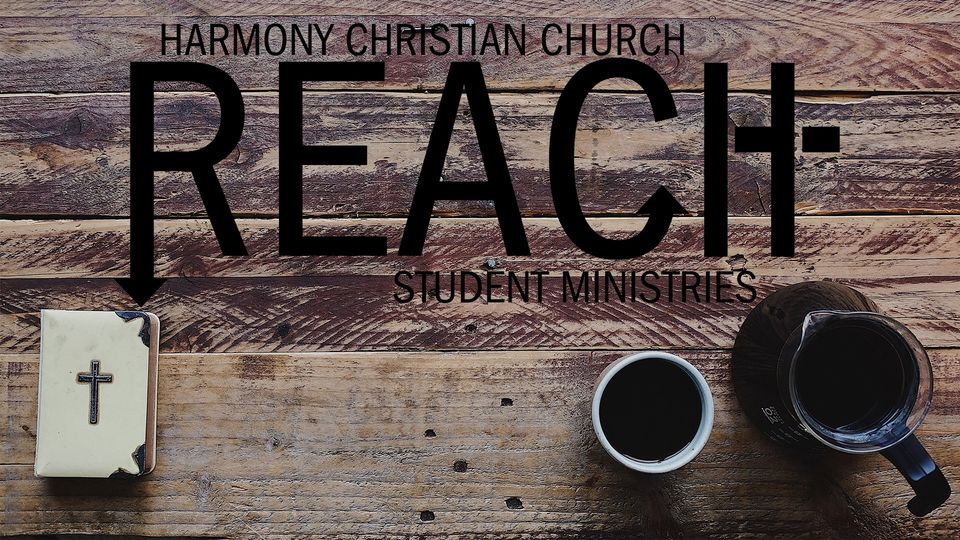 Join Our Parents of Teens Group
Stay up-to-date about what's going on in REACH for your Teen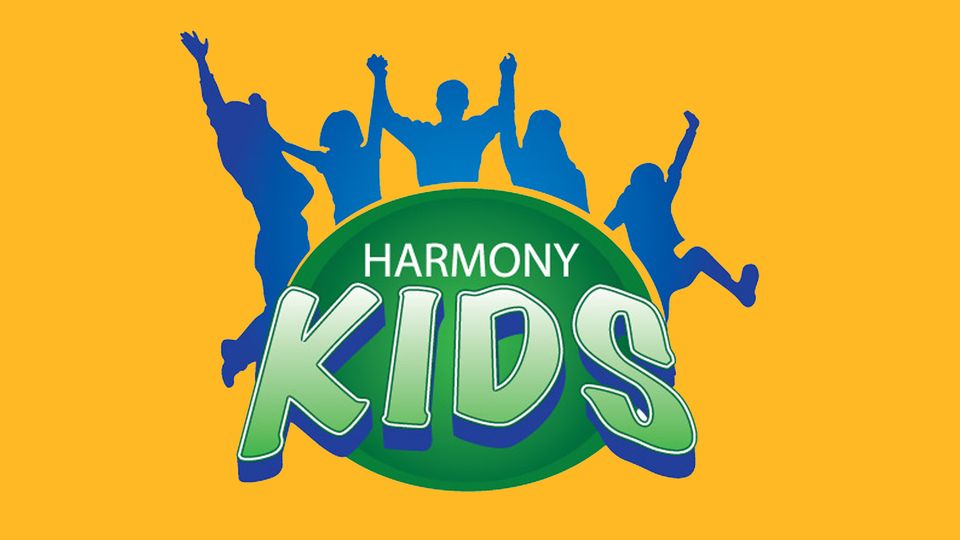 Join Our Parents of
Kids Group
Get announcements about stuff for your kids and connect with other parents.