Israel - the Fifth Gospel
In 2024 Harmony is taking a trip to Israel with Believers Travel & we want YOU to go!
WHEN: July 02-10th, 2024
COST:  $3,795/person (all inclusive minus lunches - learn more)
SIGNUP DEADLINE: EXTENDED August 27, 2023
REGISTRATION FEE

(DEPOSIT)

:  $400

Limited Space Available
This trip will change your life!  Don't miss it!
Imagine standing on the Sea of Galilee where Jesus ate Breakfast with the disciples after His resurrection or standing in the temple booths where Jesus overturned the money changers tables. Feel the cool waters of the Jordan pour over you as you renew your baptism in the very river Jesus was baptised in.
How to Register
Complete the Online Registration Form below.
->Use "Wagner" for the group leader's last name.
->You must also select "Israel" from the drop-down even though it appears to already be selected.
You'll receive an email with payment info to complete your registration deposit of $400 (please allow up to 24hrs to receive it – if you have not received it by then, email kent@harmonychurch.cc and I will investigate. if you don't see it in your inbox, be sure to check your spam folder for an email from Believers Travel)
Your spot is secured once the form & payment have both been completed (email Kent ( kent@harmonychurch.cc and let him know you've signed up!)
"Five gospels record the life of Jesus. Four you will find in books and the one you will find in the land they call Holy. Read the fifth gospel and the world of the four will open to you." -St. Jerome (347-420 A.D.)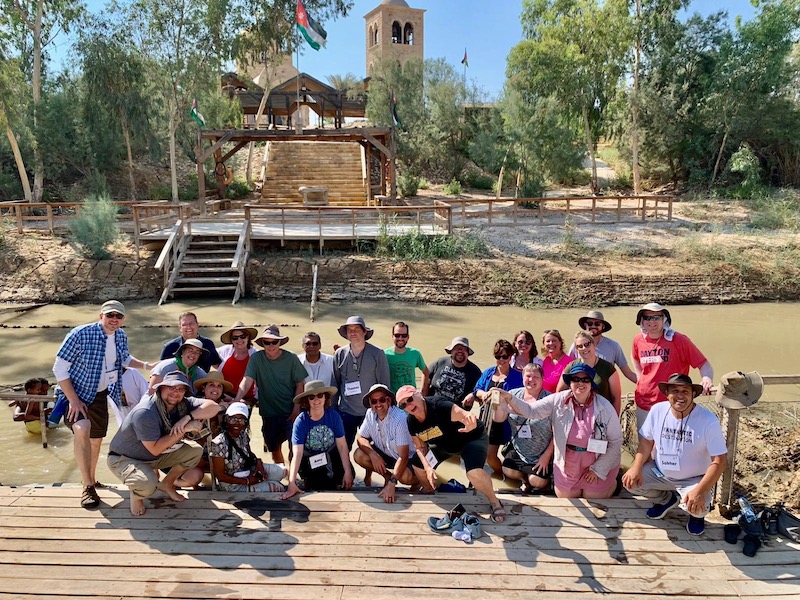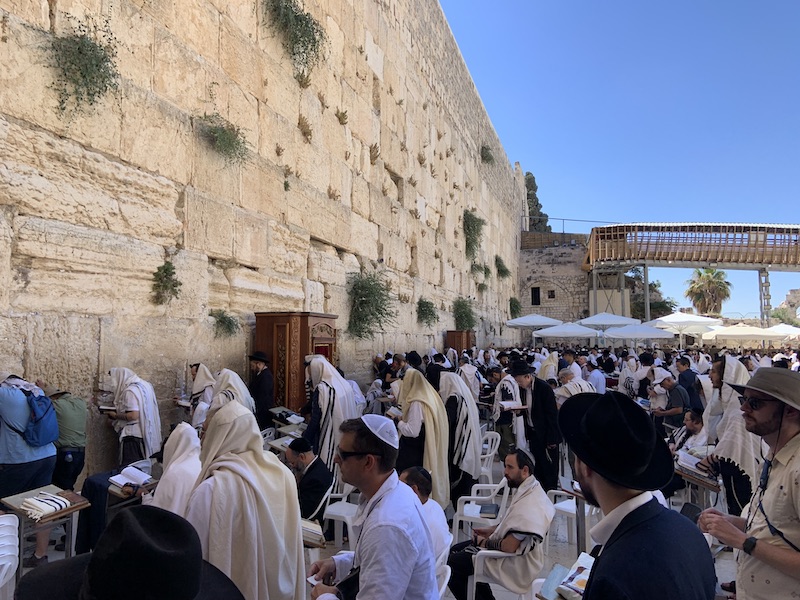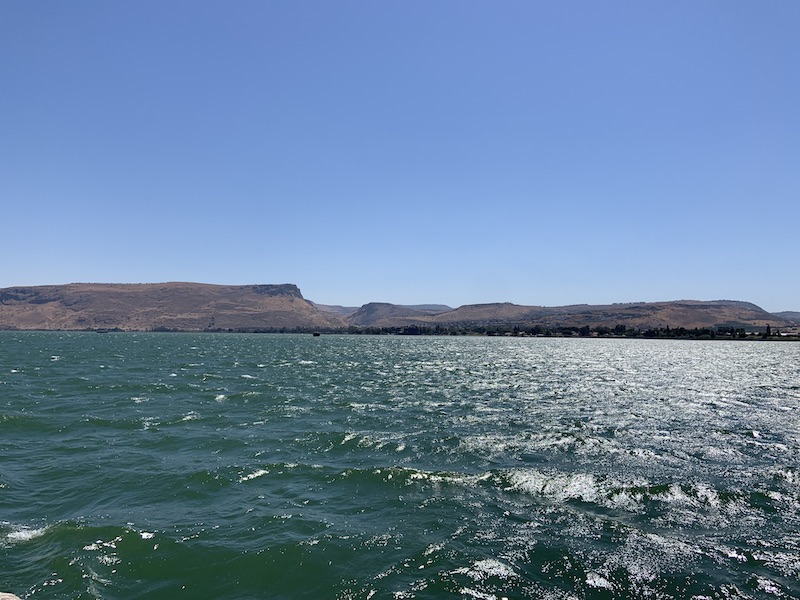 Why Go to Israel?
When you go with Harmony to Israel in the summer of 2024 you are going to step into a land that will awaken your love for Jesus and the scripture.  You will walk where Jesus walked.  Venture out on the Sea of Galilee.  See the places Jesus taught and lived and experience the Bible in 3D.
What will you experience?
We will stand on the Mount of Olives talking about the Messiah and spend time in the Garden of Gethsemane thinking about the last few hours of Jesus' life.  We will visit the temple mound, the city of David, go to the Sea of Galilee, visit the home of Peter, float in the dead sea and SO much more!
Some Highlights of Your Trip
Western Wall • Mount of Olives • Garden Tomb • Mount of Beatitudes • Upper Room •
Garden of Gethsemane
• Caesarea Maritime • Dead Sea
• Boat ride on the Sea of Galilee • Shiloh
and more!
What is included in the cost?
Our price is unbeatable and it is all-inclusive (flights from Cincinnatti to Israel, staying in all 4/5 star hotels, breakfast & dinner each day, all tips and travel, as well as all entrance fees to any sites). Lunches and incidentals are on your own.
Literally, I (Kent) reached out to as many organizations as I could find, and traveling with Believers Travel is the best price with the best amenities out there.
Round-trip flights to Israel
*land only packages available + airfare from other cities

All-inclusive trip

Top Hotels

Breakfast and dinners included daily

Tips included for guide, bus driver, and hotel staff

Modern motor coach with A/C

Porterage at each hotel (one piece per person)

Entrance fees per itinerary

Services of English-speaking professional Israeli guide

Trip plan normally includes everything covered except snacks, souvenirs, lunches, and incidentals,
Stories from Israel
Listen to Kent share about his trip to Israel and get excited about how God is going to use this trip in your life and then get signed up today!
Don't delay, limited space is available, sign up today!
We understand that for most people $3,795/person is not an amount they just have on hand sitting around.  That's why we have planned this trip with plenty of time to get on your vacation calendar and to start saving up (or making monthly payments for your trip). But delaying putting down your deposit of $400 may cost your you spot on the trip.
You don't want to miss this opportunity, it will change your faith in ways you can't even begin to imagine, so put down your deposit today!
For additional information:
Contact: Christi Reel
Phone: 502-863-9830

or fill out the below form:
2024 Israel Trip Questions
*Registration Fee is non-refundable and counts towards total trip price.
If paying by credit card, registrant must cover extra fees (usually 3%). Passenger is responsible for making sure their passport is valid for at least  six (6) months beyond trip dates.